Euromat MIL T1
Heavy Duty Mat with one notched surface and one totally smooth surface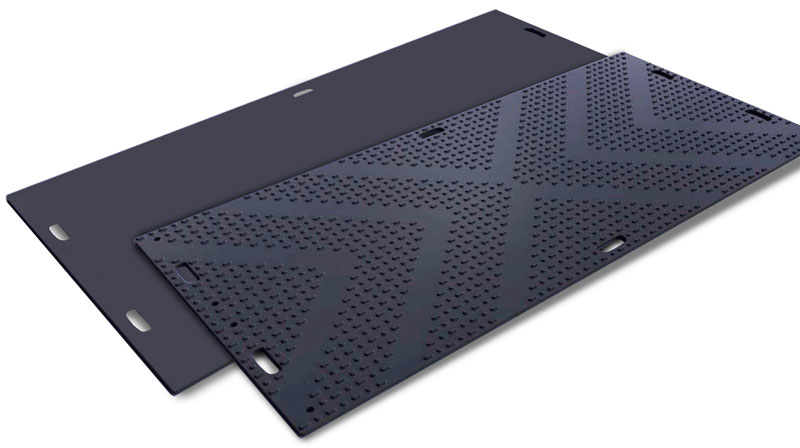 Suitable as flooring for all types of marquees where a basin or retention base is present. This type of mat will create floorings that protect the underlying ground with the smooth surface and guarantee an excellent roadholding with the notched Chevron traction design upper surface. Euromat Mil T1 supports loads of approx.1,000 tonnes/m2 and is highly resistant to bending. Weighing only 35 kgs., together with 6 strategically placed handholds along the edges, the mat is man-handleable and easy to stock by only a two man team. Euromat Mil T1 is certainly the best alternative to iron or wood alternatives that are less manageable and much heavier.
Features

Accessories
Fast Fit connector in Iron material

U-Pin connector in iron material

2 way Urethane connector in plastic material

4 way Urethane connector in plastic material
Laboratory Tests and Certifications
Compression test - UNI EN ISO 604:2008

Three Point Bend test - UNI EN ISO 178:2011
Colours available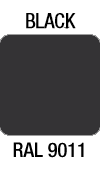 Note
All Euromat MIL panels are perfectly compatible with each other and also interchangeable alternately. They can be connected using the same connection devices, ensuring continuity over time between all models. Please note that EUROMAT MIL panels are not compatible with any other type of product currently on the market.