Euromat MIL T2
Heavy Duty Mat notched on both sides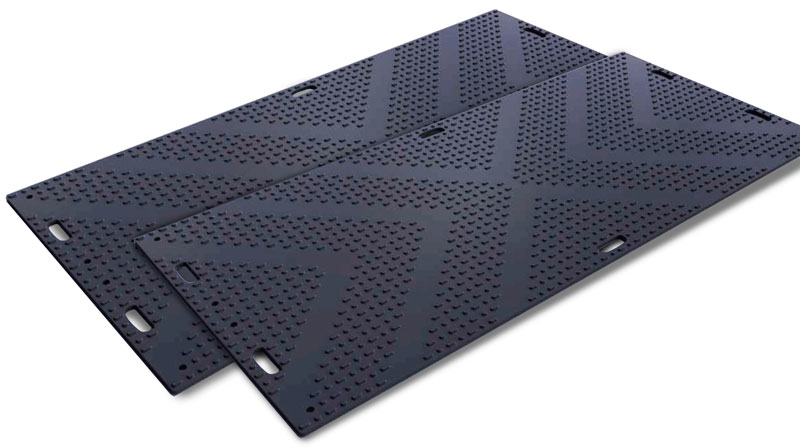 Ideal as flooring for parking areas, lay bys, temporary areas for installing cranes, generators, machinery, and stocking materials. Euromat Mil T2 can be used to build driveways in muddy areas difficult to pass through with rubber and tracked vehicles.
Euromat Mil T1 supports loads of approx. 1,000 tonnes/m2 and is highly resistant to bending. Weighing only 35 kgs. together with 6 strategically placed handholds along the edges, the mat is man-handleable and easy to stock by only a two man team. Both surfaces are notched with a Chevron traction design substantially improving grip and forward motion of vehicles reducing side way slippage even in the most challenging situations.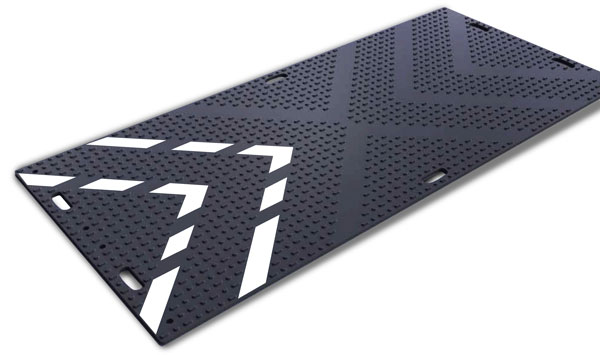 Optional hi –vis markings and'cats eyes' are available on request for an improved night visibility. Euromat Mil T2 significantly reduces damage to heritage and eco sensitive areas, avoiding the need for reinstatement of inert material once the project is complete.
Features

Accessories
Fast Fit connector in Iron material

U-Pin connector in iron material

2 way Urethane connector in plastic material

4 way Urethane connector in plastic material
Laboratory Tests and Certifications
Compression test - UNI EN ISO 604:2008

Three Point Bend test - UNI EN ISO 178:2011
Colours available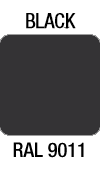 Note
All Euromat MIL panels are perfectly compatible with each other and also interchangeable alternately. They can be connected using the same connection devices, ensuring continuity over time between all models. Please note that EUROMAT MIL panels are not compatible with any other type of product currently on the market.